---
The DANZAFIRENZE COMPETITION, organized by OPUS BALLET CENTER, is now in its 22th edition and has been confirmed as a prestigious appointment for dance schools, artists, emerging companies and choreographers who want to appear on the international scene.
Under the artistic direction of Rosanna Brocanello and Daniel Tinazzi, the competition is a quality event recognized internationally, thanks to an exceptional Jury, important collaborations with companies, festivals, competitions and the awarding of scholarships offered by the best Academies and international training centers.
This year's edition will have the collaboration of events of national and international importance that will be held in presence and online.
The winners and the artists reported in the events in partnership, will dance on July 2th at the GALA of the competition.
---

---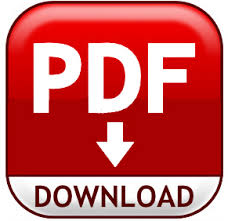 (download Application form 2021)
---
JURY
ALESSIO BARBAROSSA Direttore Artistico della Compagnia Barbarossa Danza
MANUELA BARBATO Giornalista e Curatrice Danza Teatro Bellini di Napoli
ROSANNA BROCANELLO Direttrice Artistica Centro Opus Ballet e COB Compagnia Opus Ballet CHARLENE CAREY Direttrice Artistica Rocky Mountain Ballet Theatre
ELIANA CARVALHO MOREIRA Assistente Direttore Artistico e Coreografa Companhia de Dança do Algarve
EMMA CIANCHI Direttrice Artistica Centro di Arti Performative Contemporanee Art Garage e Curatrice Danza Teatro Bellini di Napoli
KRISTINA GRIGOROVA già Solista e Prima Ballerina Teatro dell'Opera di Roma, Teatro Scala di Milano e MaggioDanza di Firenze
BRUNO MILO già Primo Ballerino MaggioDanza di Firenze, Arena di Verona, Royal Swedish Ballet e Teatro San Carlo di Napoli
TAMAS MORICZ Direttore Artistico Pulse Program Opus Ballet, già Co-Direttore Artistico del Royal Ballet of Flanders, Danzatore per William Forsythe
GUSTAVO OLIVEIRA già Danzatore Companhia Portuguese de Bailando Contemporaneo
ENRICA PATRITO Direttrice Artistica Coreografica Premio Città di Torino
ANGELA PLACANICA Docente Opus Ballet e Coreografa Internazionale
LAURA PULIN Direttrice Artistica Festival Prospettiva Danza Teatro
DANIEL TINAZZI Direttore Artistico Centro Opus Ballet
CLAUDIA ZACCARI già Prima Ballerina del Teatro dell'Opera di Roma e Coordinatrice del Dip. Danza Classica – Opus Ballet
---
OUR PARTNERS